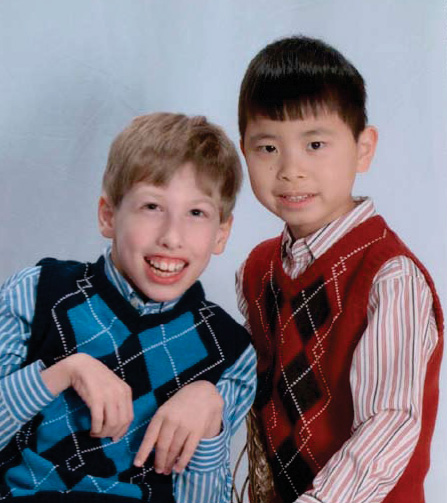 Connor (CJ) and his brother Bowe
I dedicate this book to my son Connor (CJ) and all of the Angel Kids in the world today. Every day with Connor provides a glimpse of God's presence and how wonderful the world is with children with special abilities. These Angel Kids teach us about hope, courage, facing adversity and how we can overcome all obstacles to make a perfect world for these children.
Our Mission: Our mission is to increase awareness that differently-abled children want to be accepted for their special abilities and to be included in all activities with typically developing children. They just want to be kids.
All profits from the sale of the books on Amazon.Com will go to local and state charities involving differently-abled children, including United Cerebral Palsy (Mobile, AL), Down Syndrome (AL), stuttering, dyslexia and autism.
O'Brien felt called to write books about special needs, or "differently-abled" kids. In October 2007 the family moved to Mobile from Savannah, Georgia, and the creation of the books began.